100% FREE including shipping and handling cost. Just you need to apply for the flower bulbs and like our facebook fanpage at the time you fill-up form.
We are a group of marketer and agro cultivator from Nepal. We just helping world to make beautiful garden by distributing Free Flower Bulbs.
Welcome you to our organizational website. Free Flower Bulbs Worldwide is highly committed to provide flowering bulbs for totally FREE. The intension to provide free flower bulbs is to prevent globe from global warming. Here are the name of some flower bulbs which we are providing are Caladiums, Begonias, Corn Lily, Spider Lily, Callas, Scilla, Tulips, Ranunculus, Muscari, Iris, Hyacinths, Galanthus, Fritillaria, Eremurus, Daffodils, Crocus, Colchicum, Camassia, Calochortus, Amaryllis, Allium, Freesia, Daylilies, Dahlias, Crocosmia, Cannas, Gladiolus, Tube Rose, etc and not limitted. In near future, we are going to extend our service to Indoor plants and flowering plants also.
To apply for free f lower bulbs, Please visit related f lower bulb page and fill-up form following Click Here link available at the top or bottom of the page.
Your suggestions and any kind of help is mostly welcome. Also you can donate your excess flower bulbs to us.
How it Works?
Step 1 : Choose Flower Bulbs
Choose f lower bulb which you wish to get for FREE and apply following 'Click Here' link at the bottom of the page.
Step 2 : Like Us and Share on Facebook.


At the time you apply for free bulb, You must 'like' and 'Share'our facebook fan-page to help us grow worldwide.


Step 3 : Just relax and wait.
Just relax, we will ship your order as soon as possible using DHL or similar courier forwarding company. You do not need to pay any cost to get your free bulbs. Your order will delivered within seven days to three months depending your address and order volume we get.

Why Free Flower Bulbs?
Global warming is a serious problem of the earth. To prevent earth from global warming, we need to plant something, f lower bulbs help us for the same and also to beautify our surroundings. F lower bulbs lasts for long time then seasonal flower plants and needs little space then other big plants. They can easily carry around the world with little attension. We think it is our responsibility to act to prevent the earth from global warming. Isn't you? If you think like us, you can participate in our mission by ordering some free bulbs, or 'Like us' on facebook, or writing about us in your website and telling your friends about us or by donating some small amount to operate our project. If you want to donate us, please write us. Thanks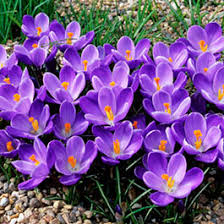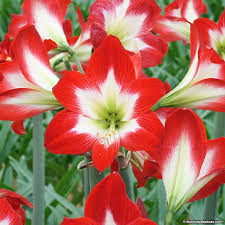 Totally Free Flower Bulbs Worldwide
Choose from verious Spring Flower Bulbs and Fall Flower Bulbs
© 2020 Free Flower Bulbs Worldwide. ALL RIGHTS RESERVED
Registered in Nepal. Company number 9254641. Ward No. 15, Satdobato, Lalitpur.